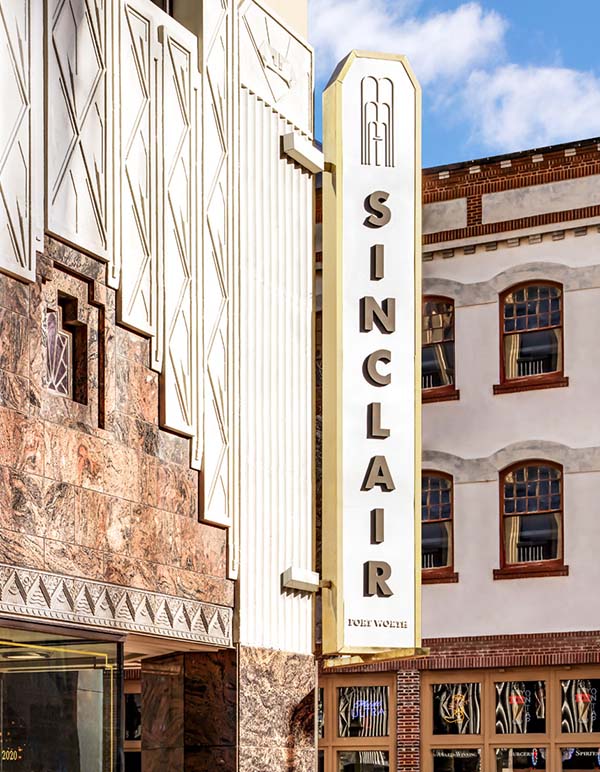 Hotel Sinclair Fort Worth
Pianca furnishes the "hotel of the future", a historic American art deco icon. History, design, technology, and sustainability have created a one-of-a-kind innovative hotel
Pianca furnishes the interiors of the majestic Hotel Sinclair Fort Worth in Texas, part of the Marriott Autograph collection. Designed during the Roaring Twenties, and completed in 1929, the building is a historic American art deco icon, originally built to be office space. Farukh Aslam, CEO, and President of Sinclair Holdings LLC, managed its conversion to a refined luxury hotel, boasting technology found nowhere else in the world, which makes it one of the most eco-friendly structures on the planet.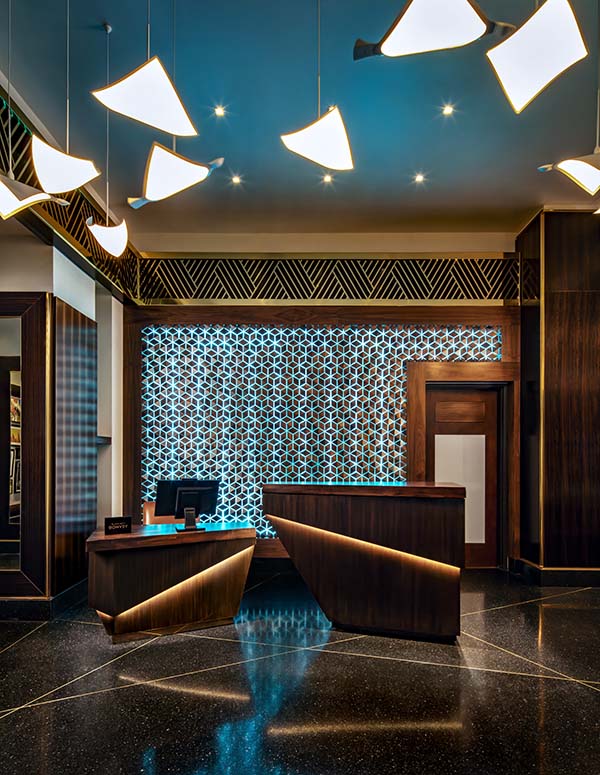 The Forrest Perkins and Merriman Architects renovation project of the 17-story building retains the art deco style of the interiors and original façade, typical of Zigzag Moderne, as American architecture historians define it. Its 164 rooms are divided between boutique rooms and suites, all furnished by Pianca, with completely custom-made furniture. The decor is elegant and sophisticated, where Made in Italy's design excellence enhances the building's historic features.

Added to this, all rooms have state-of-the-art integrated technology incorporating AI, IoT (Internet of Things), and data analysis. "Customer experience at the Sinclair is very important for us" says Farukh Aslam. For this reason, everything has been created and designed to respond to guest requirements, learn from their habits and create the ultimate in comfortable, automated, and intelligent accommodation. A virtual assistant and touch screen controls manage functions like control of artificial lights, shading systems, air and shower water temperature, all via Bluetooth sensors.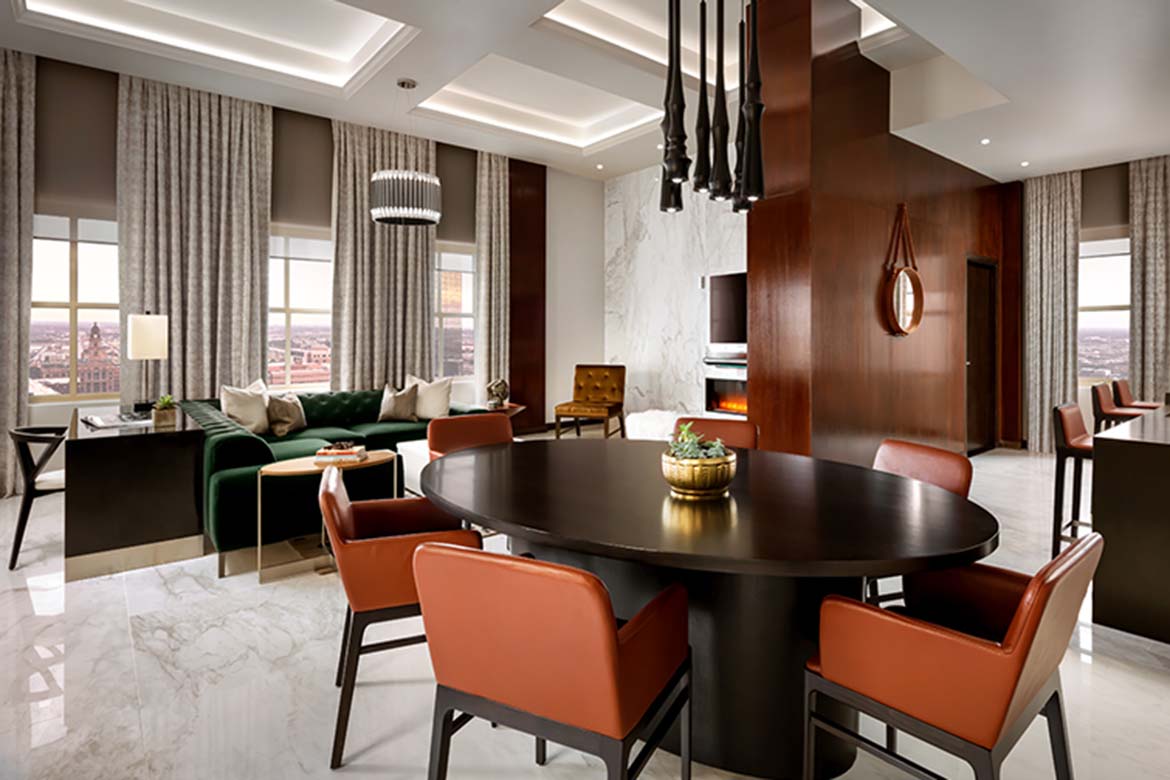 Innovation does not stop here. The most impressive feature of this ambitious project that combines history, design and technology is its sustainability. The power supply system which has replaced traditional electric wiring with Ethernet cables means the building has maximum energy efficiency, a huge benefit for the environment. With high calibre partners like Intel, Cisco and LG, Farukh Aslam has managed to create a building that is fully connected using PoE (Power over Ethernet) technology, and home to the world's first ecological, high performance lithium ion battery.
Pianca is extremely proud to have been a part of this thoroughly modern project.