LuxWorld®
World class furnishings, for all of your project needs.
Each of our brands uniquely represent innovative design, quality craftsmanship, and tremendous achievement within the world of high-end furniture manufacturing.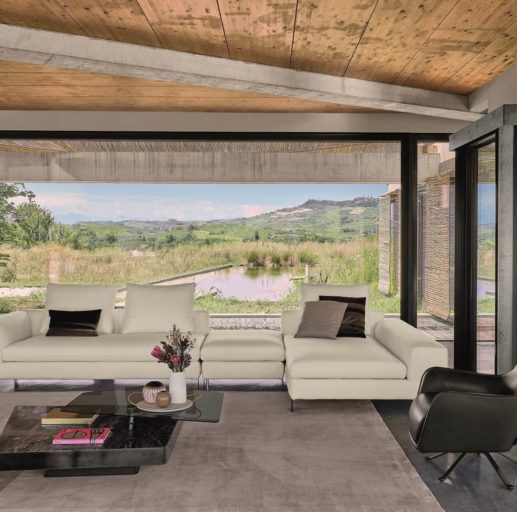 Since its establishment 30 years ago, the Arketipo product line has gained recognition around the world, from the United States to the Middle East….from Paris to Moscow. Arketipo's state-of-the-art manufacturing technology alongside a strong handicraft tradition, creates products that are undeniable in their exceptional quality of work, durability, and finishes. It is a line created in collaboration with internationally renowned architects, designers, artists, and design studios. The outcome is a furnishing that is distinguished and cutting edge.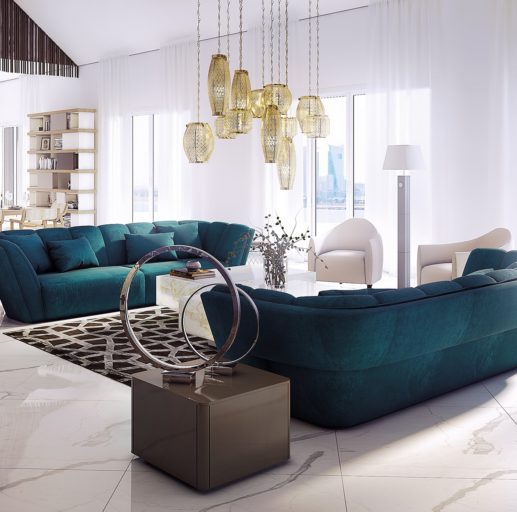 Coleccion Alexandra is a dynamic family-run company based in Burriana, Spain that designs and manufactures exquisite handcrafted furniture since 1994. With one of the largest luxury product lines in the world, comprising of over 2,000 items with endless customization options, Coleccion Alexandra has been the obvious choice for some of the world's most prestigious interiors. Their wide range of furnishing includes furniture, bath collections, lighting, textiles, and rugs.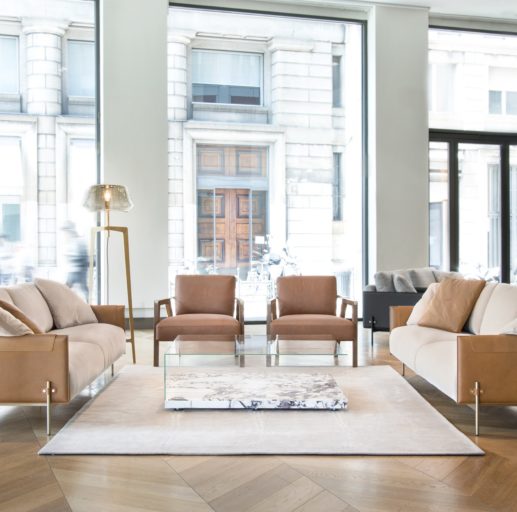 Formitalia attributes its success to a winning combination of having a clear vision of luxury living and style, technological innovation, Italian production culture, and continuously striving for perfection. It is a company that offers some of the most desirable collections in the luxury market and is distributed in over fifty countries. Formitalia's portfolio includes some of the world's most recognized brands: Aston Martin, Tonino Lamborghini, Formitalia Glamour, and Mirabili.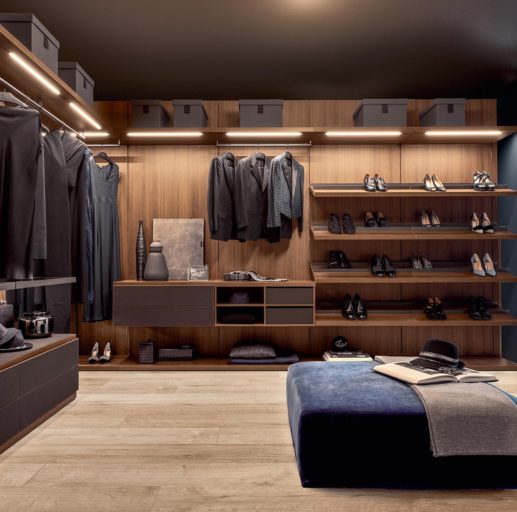 Pianca is an Italian company based in Treviso, Italy, and was established in 1954. Since its inception, Pianca pioneered many significant milestones in the history of the furniture industry, such as the modular case goods system with customization capability, the upholstery folding system, and participation in the first Salone del Mobile in 1961.
The Pianca brand has also employed a commitment to green manufacturing and nature conservation that is unparalleled within the industry. Amazon themselves visited Pianca in 2014 to learn from their supremely eco-friendly manufacturing process!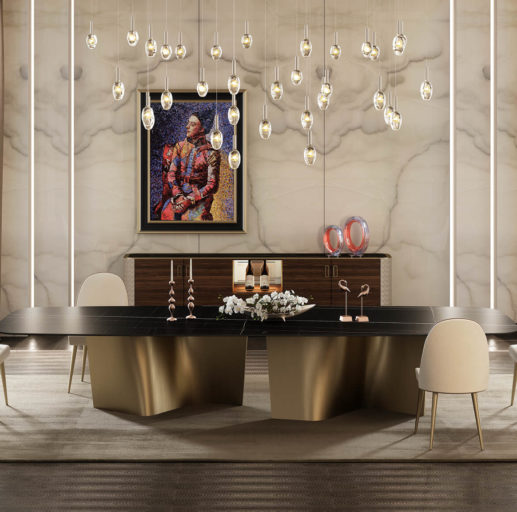 Reflex-Angelo is an Italian company based in Biancade, Italy that was established 20 years ago. Over the course of these two decades, Reflex-Angelo has made significant contributions to the world of high-end furniture. It is the first company in the world to utilize Murano massive glass as a base for tables. Reflex-Angelo has also been committed from the start to using the highest quality materials such as glass, marble, forged iron, and wood for its production of cutting-edge furniture.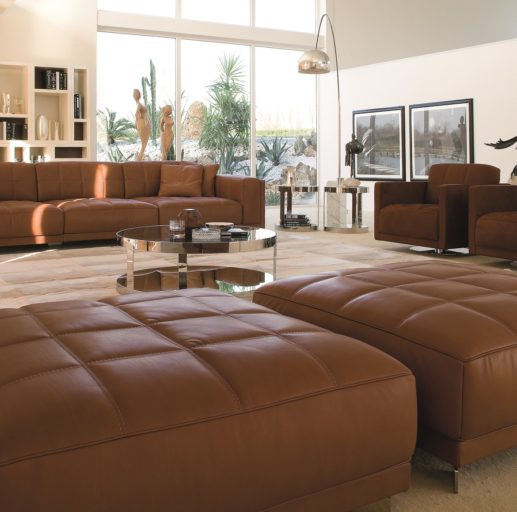 Rivolta, an Italian manufacturer based in Lissone, Italy, offers a highly stylized line of contemporary furniture for the residential, contract, and hospitality markets. For the past fifty years, the company has been known for its expertise in the manufacturing of high-end upholstery furniture, catering to the most sophisticated and demanding consumer taste. Rivolta products are distinctive in their essential design, quality of work, durability, and finishes.
For over sixty years, i4 Mariani, a furniture company based in Brianza, Italy, has been committed to state-of-the-art manufacturing and handcrafted traditions.  Their dedication is to meet the standards of even the most demanding consumer.  i4 Mariani's entire collection combines forward-thinking design and comfort with the finest materials made to last for decades. Nearly 100% of their production – from the leather, wooden framework structures, to the upholstery is done in-house. The company has completed many international large-scale and complex projects for commercial, hospitality, institutional and residential clients.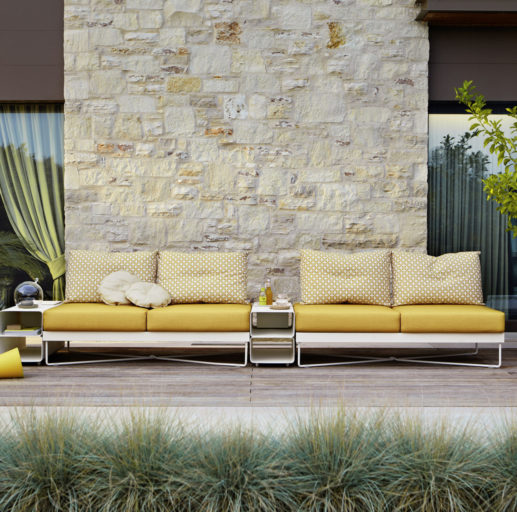 Roberti began as a family business in 1959 and built a reputation for being the best outdoor furniture manufacturer. Over the years, Roberti has closely collaborated with well-known European architects to create furniture that considers design, technology, and art. The collections that came of such collaborations were incredibly influential and have defined the latest style trends.
Currently, Roberti exports their product to over 50 countries with clients such as luxury hotels, resorts, SPAs, restaurants, and private upscale residences.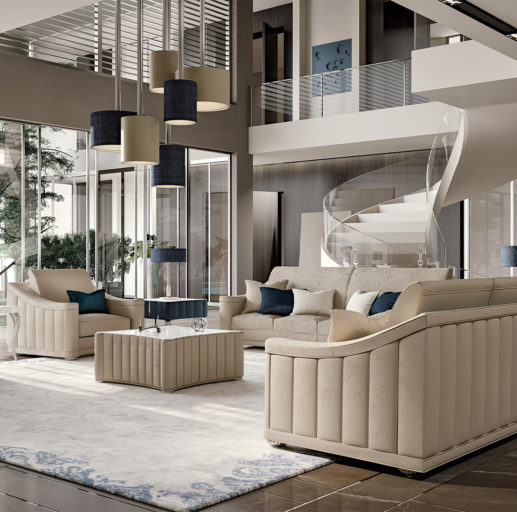 Valderamobili was founded in 1976 by the owner Mauro Scateni, who today still runs the company alongside his son Riccardo.  The company specializes in the production of living rooms, bedrooms, and wardrobes. Over the years, it has managed to stay current and meet the demands of the ever-changing markets without compromising quality or attention to detail.  Valderamobili has also concentrated on elaborate bespoke projects to accommodate its demanding and sophisticated clientele.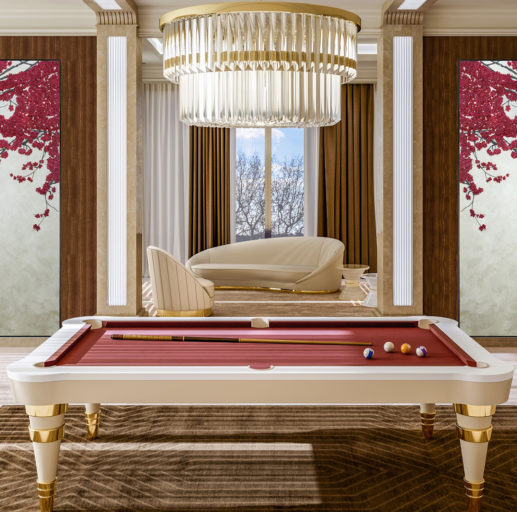 Vismara Design, now one of the leading brands in the luxury furniture industry, took its first steps back in the 1950s as a small classical manufacturer in the very heart of Brianza, near the city of Milan. By the year 2000, Vismara Design shifted its focus to the home entertainment space with a specialty in luxury private home theater and game rooms furniture. It soon evolved into a fierce forerunner within the private entertainment space.
Vismara's entertainment collection offers high-end comfortable cinema recliners and the latest generation AV systems, promising a true cinema experience. The Game Room collection offers a wide variety of gaming tables – all designed and produced by Vismara (all Vismara product is supplied by a 'Made in Italy' certificate). Their poker, roulette, pool, motorized chess, and Mahjong tables has gained the company worldwide success.